We all wonder when the tech bubble will burst and what it will look like. We often speculate that there will be some kind of grand dooms day scenario or something rad like from hackers or fight club, or even Die Hard 4: Live Free Die Hard. But the truth of the matter is that it won't be anything cool at all, I know this because it actually reaching its breaking point in the form of the Japanese messaging companies IPO of their product Line which went public and was the largest IPO of a tech IPO of 2016. Why is this such a hand face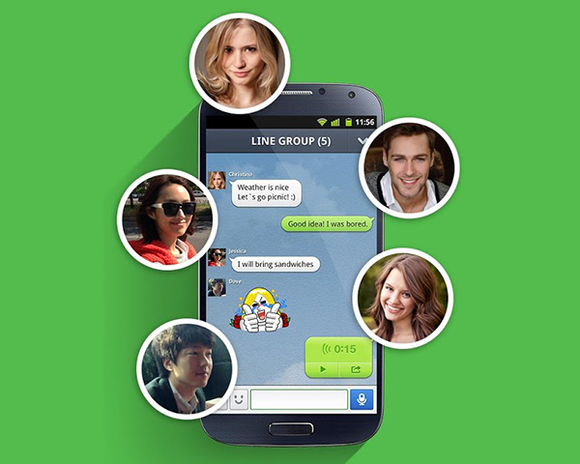 moment you might ask, well because the app got a 7 billion valuation after the fact. So where is the problem you may be asking, well its just the fact that their entire business model is that they are a messaging service that basically just offers new gifs and stickers and have a pretty poor face tracking potential, kind of like snap chap but not as good. 7 billion dollars, that is more than the GDP of some small nations and for a product that does nothing. Some people say that you vote with your dollar, so in this regard we are seeing that what the people want is completely dumb and nowhere near what we are valuing things at the same level of stupidity we are valuing Donald Trump as a society. If anything this is a good sign of the time because it is high time we have a cleansing fire to sweep across the silicon valley and just get rid of crap products and services like this. If anything we can look at this as a day which will live in infamy as the dumbest day the stock market has ever had.
The shares of line started trading today at around $42 dollars on the New York Stock Exchange under the symbol LN, up 33 percent over the company's initial public offering price of $32.84. That boost puts the company's value at over $7 billion as I said before and the companies raised more than $1 billion thanks to their stock offering. The better-than-expected demand from the public market, is pretty surprising in an environment where there is extreme. "I myself am bearish on Line in the long run; Chat apps are commoditized. All serve the same use case and have very similar feature sets; I think Line will continue to be an Asia-only phenomenon. Europe and America are clearly dominated by Facebook Messenger and WhatsApp. Small markets, like South America and India are lost to Whats App, too."
."
The world seems to be splitting at the seems where ever you turn your head there is a new environmental disaster or a terrorist attack or political blunder or dumb tech move. What remains to be seen is how this stock will do in the coming weeks but we can be fairly sure that it will flop and flop quick if it were to go down in this way it will be sooner rather than later.